1 replacement option found
Existing pump - Circulation
Product name
DIL 405-20/1,5
Pipe Connection
DN 50 PN16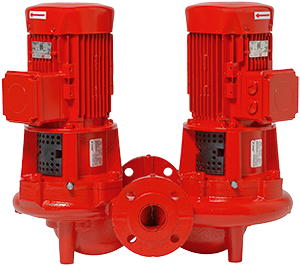 Product name
DL 50/200-1,5/4
Pipe Connection
DN 50 PN16
Fluid temperature range
-20 - +140 °C
Comment
Fits without any modification of piping.
Product information
DL 50/200-1,5/4
DL 50/200-1,5/4
Item no.: 2120948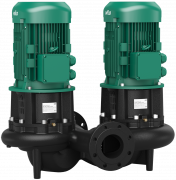 Your advantages

Reduced life cycle costs through optimised efficiency
Can be used flexibly in air-conditioning and cooling systems, with application benefits due to direct draining of condensate via optimised lantern design (patented)
High standard of corrosion protection thanks to cataphoretic coating
Main/standby mode or peak-load operation (by means of external auxiliary device)
Construction
Glanded twin-head pump in in-line design with flange connection.

Application
Pumping of heating water (acc. to VDI 2035), cold water and water/glycol mixtures without abrasive substances in heating, cold water and cooling systems.

Scope of delivery

Pump
Installation and operating instructions
Technical data

Permissible temperature range -20 °C to +140 °C
Mains connection 3~400 V, 50 Hz (others on request)
Protection class IP 55
Nominal diameter DN 32 to DN 200
Max. operating pressure 16 bar
Materials

Pump housing and lantern: Standard: EN-GJL-250
Impeller: Standard: EN-GJL-200; special version: Bronze CuSn 10
Shaft: 1.4122
Mechanical seal: AQEGG; other mechanical seals on request
Description/construction
Single-stage, low-pressure twin-head pump in in-line design with:

Switchover valve
Mechanical seal
Flange connection with pressure measuring connection R 1/8
Lantern
Coupling
IEC standard motor
COUNTER FLANGE KIT DN50 PN10
Item no.: 2105581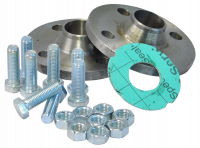 Mating flanges:

Made of steel.
Counter flanges (weld) are delivered complete (in pairs) with bolt, nut and flange gasket.
BLIND-FLANGE P270 KIT
Item no.: 2042861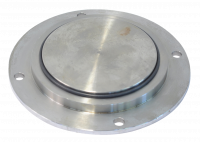 Blinds for service and repair work.

Comes in a complete kit containing a lid and gasket.
Flange gasket DN 50 PN6/10
Item no.: 2150974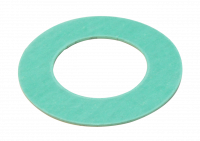 Flange gasket DN 50 PN6 / 10, Klingersil:

Thickness: 2 mm.
Inner diameter: 61 mm.
Outer diameter: 96 mm.